February 2012

Happy Valentine's Day!
We would like to wish everyone a Happy Valentine's Day! Don't leave your furry family members out of the celebration. It is ok to give them an extra treat, but don't give them chocolate!
2012 Mystic Krewe of Mutts Parade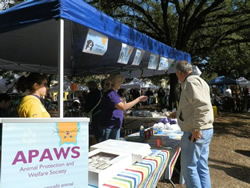 Thank you to everyone who came out to the parade! Our volunteers had a great time seeing everyone and visiting with our adopted dogs. We were able to make $642.75 to help pay our vet bills.
Monthly Donations
APAWS survives on private donations and our adoption fees. We do not recieve any government assistance. We take in several special needs animals throughout the year that strain our finances. We believe every animal deserves a chance and once we commit to helping an animal we will do everything in our power to help them regardless of the financial and emotional cost. If you are able we would appreciate a monthly donation. We have provided several options and give an example of what each option can fund. No amount is too small, just $5 can provide one vaccination! Our volunteers, our vets and most of all our animals appreciate anything you can do!
http://www.apawspets.org/donate.html
The available options are:

 

$5.00 - one cat or dog vaccination

 

$30.00 a month - one FIV/FeLv combo test

 

$10.00 a month - one rabies tag

 

$35.00 a month - one spay or neuter

 

$15.00 a month - one veterinary exam

 

$40.00 - one x-ray

 

$20.00 a month - one prescription

 

$50.00 - two heartworm tests

 

$25.00 a month - one heartworm test

 

$75.00 - two spays or neuters and one vaccination
APAWS Hoodies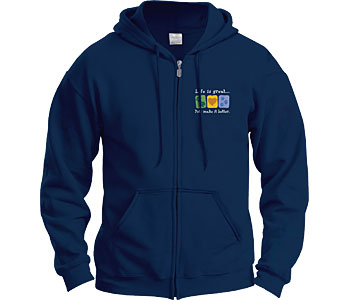 Order your APAWS hoodie today! Only $19.95 for sizes S-XL and $22.95 for 2X.
The front right side will say:
APAWS
www.apawspets.org
Adopt Your Best Friend!
Orders are due February 7th!
Submit your order online or email info@apawspets.org.
Star Trek II: The Wrath of Khan Screening
We are currently looking for businesses to sponsor the Star Trek II: The Wrath of Khan fundraiser screening.
For more information please visit our screening page or send an email to info@apawspets.org.
Dixie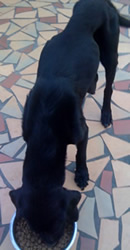 Dixie was found starving and suffering from large mammary tumors. We discovered she had been used for breeding,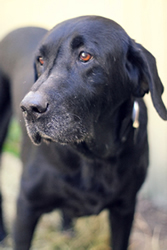 and once she could no longer be bred, her owner had no use for her and abandoned her to die. We felt this senior girl deserved a chance at just being a dog!
In her short time with us, she has put on weight and is no longer emaciated. She also had two surgeries to remove the mammary tumors. We don't think she'll need another one, but only time will tell. Throughout this entire experience, she has proven to be a loving and sweet dog, and maybe for the first time, she seems to be enjoying her life. Due to her advanced age we aren't expecting her to be adopted. If she isn't, she will remain with her foster mom who will love her and care for her until she passes naturally.
Dixie's vet care to this point totals $1,342.65, which includes a very generous discount from the vet. We value all of our animals and want to ensure that they have the best quality of life that we can provide. We would greatly appreciate the help and support of anyone able to donate in support of Dixie's vet bills. If you would like to donate, please click here.
Donors
These are our donors for the past month. We sincerely appreciate all of our donors and could not function without them.
Donations can be made through Paypal.
$250.00 - $499.00 Patron aka "Setter/Siamese"
Kristin Parrish
Books A Million
$50.00 - $99.00 Supporter aka "Spaniel /Russian Blue"
Courtney Landry

$1.00 - $49.00 Donor aka "Maltese/American Shorthair"
Erin Brush
Brian Morrow
Angela Smith